The Importance of Verifying Education
A surprising number of  job applicants falsify their educational credentials.  It is a widespread problem  and many  university registrars  have  been asked to verify education credentials which transpire to be false.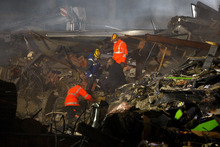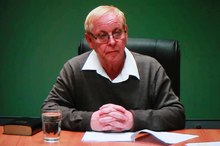 The latest and of course a big one here in New Zealand is that of Gerald Morton Shirtcliff, aka William Anthony Fisher who has  no
w had his masters degree revoked  after  the  discovery that he had used some one elses identity to obtain a degree.CTV construction manager not 'up to the job'
In New Zealand high profile cases have been
* 2010: Chief defence scientist Stephen Wilce said he had been a member of the British Olympic bobsleigh team; a helicopter pilot who served with the Duke of York; and an ex-Marine.
Stephen Wilce inquiry finds SIS failure
Stephen Wilce: Living in his own Walter Mitty world –
NZDF – Court of Inquiry relating to Mr Stephen Wilce
Military scientist 'fantasist' claimed to serve with Prince Andrew .
Wilce, recruiter under fire in Defence report – National
Stephen Wilce an 'incompetent liar' – 60 Minutes
* 2008: Former Immigration Service head Mary Anne Thompson falsely claimed she had a doctorate from the London School of Economics. She was sentenced to 100 hours' community work and fined $10,000.
Former immigration boss fined $10000
Former immigration boss, Mary Anne Thompson, 'misled' employers
Mary–Anne Thompson deps hearing under way in Wellington
Police to investigate Mary–Anne Thompson immigration turmoil
* 2002: Maori Television chief executive John Davy was sentenced to eight months in jail for falsifying his CV. He claimed to be a graduate of "Denver State University" – although no institution existed. No background check was carried out.
John Davy sent to prison for eight months –
Property crime – John Davy, fraudster
Maori TV fraudster: It's Kiwi injustice
Leading law firm Hesketh Henry published a document which stated "Employers should avoid relying on the assumption that employees have the qualifications and experience they say they have.  "
job applicants are  willing to falsify their academic achievements because it   places them  at an advantage, many  do not see this as cheating or fraud because they believe that no one will check.
Hiring unqualified personnel has its own costs in addition to recruiting and replacement costs the company is also faced with a loss of confidence  from  their customers  who see them as  being slack for not checking, this is especially relevant when the degree is a pre requisite to the  job.
At Verisure we verify degrees and educational qualifications internationally   and have found many suspicious documents.
It is far better to find out the facts  before you   take on the new employee  , than  to  be caught  hiring a fraudster your lively hood your reputation and   also the lives of others could depend on  verifying the  credentials.
We are the only   degree verifying agency in New Zealand  and we attempt to verify degrees  issued by any university in the  world.   Degree verification  can be conducted as part of a comprehensive background screen or   specifically for  qualifications.  We not only attempt  to  verify the existence of the degree but we seek to confirm that the person claiming the degree  is the rightful recipient.
One Response to Degree verification